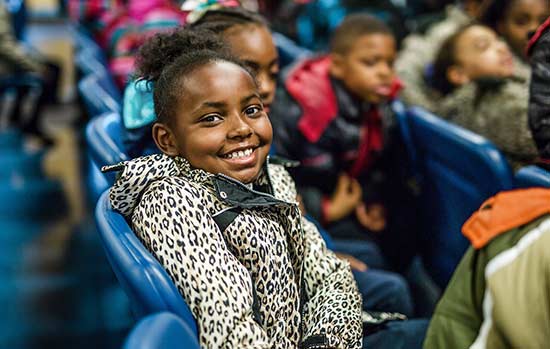 Following Black Friday and Cyber Monday, #GivingTuesday is a global day of charity recognized by over 40,000 organizations in some 70 countries encouraging donations of labor, time, and goods to make a difference in the lives of others. This year, #GivingTuesday is Nov. 29.

At the Knights of Columbus, where charity is a valued principle, #GivingTuesday is another way to reach out to those in need. Donations made on #GivingTuesday will go toward two of the fraternal organization's signature campaigns, Coats for Kids and Food for Families.

Since the start of Coats for Kids in 2009, more than 310,000 coats have been distributed in 49 states and all 10 Canadian provinces. In winter 2016 alone, the Knights of Columbus distributed 78,576 coats in 1,600 communities throughout the U.S. and Canada, including events at military bases, in Native American communities, at inner-city neighborhoods and through partnerships with local police and fire departments.

Like Coats for Kids, the Food for Families program continues to expand. Launched in February 2009, the program ensures that families have adequate access to nutritious food. In 2015, Knights collected more than 11.4 million pounds of food and $7.2 million in donations for soup kitchens and other food programs.

With #GivingTuesday, Knights hope to boost charitable donations for these two programs. Join us as we help those in need of food and warmth. Donate here on #GivingTuesday, Nov. 29, 2016.
---