Announcements
Announcements
---
---
Subscribe to posts








The Delphos K of C will hold a Carryout Spaghetti Dinner from 4:00 till 6:00 PM, on Thursday, November 2, 2017 at their Elida Avenue hall. All dinners will be pre­sale only, and all dinners will be served in carry out trays. Dinners are $8.
Proceeds of this event will go towards helping to defray the cost of the bus trip for students to Washington DC for the Right To Life March. Tickets will be sold by St. John's students, K of C members, Right To Life sup­porters, and are available at the K of C Hall on Thursdays.

Available from students, and the K of C Hall, Nate at 419-234-6566,
Lou 419-203-0878
and
Ron's Hair Care.
If you have questions, contact Nate Ankerman 419 234-6566
Each Thanksgiving for many years, your K of C has delivered free Thanksgiving dinners to shut in and other needy members of our local area. This is a great project that enables many people to have a full Thanksgiving din­ner, like most of us have had every year – for as long as we can remember. 
This year is no different, except this year we need a chairman to manage the event. Although it is a one day event, a fair amount of planning and ordering of sup­plies is necessary. When was the last time YOU chaired -- or co-chaired-an event? How about doing this one? Please contact Bernie Fiedler ( 419 605- 2345) if you can help out. 
The K of C Hall is the location of the annual Memorial Mass. At this mass, we honor all those Brother Knights who have died and gone to live with the Lord during the past year. They are: 
Brother Alfred Imholt 

Brother Thomas Miller 

Brother Norman Knippen 

Brother Dave Brinkman 

Brother Jim Holdgreve 

Brother Michael Kahle 

Sir Knight Bob Schmit 

Brother Herbert Hempfling 
Fr. Obinwa, our chaplain, will celebrate the mass at 7:00 PM, on Monday, November 20th, at the Delphos K of C Hall. This is an opportunity to pray with the families of the departed Knights, as well as other Knights and their families. Pease put it on your calendar and attend. 
Dear Brother Knight,

 

Your immediate action is needed to support national legislation that would strengthen the culture of life in the United States.

 

On Tuesday, the House of Representatives is scheduled to vote on H.R. 36, the Pain Capable Unborn Child Protection Act.  This life-saving legislation would ban abortions at the point when scientists agree unborn children begin to feel pain in the womb (approximately 20 weeks).  

 

Earlier this year, our Knights of Columbus/Marist Poll found that 59% of Americans support this type of ban on abortion, including a majority who consider themselves pro-choice!

 

At our most recent Supreme Convention in St. Louis, we resolved "to speak out to our elected representatives about the need to enact legislation protecting human life in all its stages."  I urge you to contact your Member of Congress today and express your support for H.R. 36, the Pain Capable Unborn Child Protection Act.

 

 

Thank you for your attention to this important matter and for helping to build a culture of life.

 

Fraternally,

Carl Anderson

Supreme Knight
Knights of Columbus
1 Columbus Plaza
New Haven, CT 06510
(203) 752-4000
---
The Knights of Columbus Delphos Council 1362

are very proud to announce that 

has joined our team at the 

Northwest Ohio Knights of Columbus Insurance Agency



Nate joins the staff of professionally trained agents who live, attend Mass and are part of your community. Combined their agents have more than 75 years of industry experience helping Catholic families plan for their future.
Be sure to say congratulations the next time you see Nate and keep him in mind to assist with your retirement planning/saving, long term care, income protection and life insurance. As part of the Knights of Columbus Insurance Agency staff he can offer insurance and retirement solutions exclusive to you!

Nate can be reached at his office (419) 447-0404, Ext 305.
Delphos Council Knights of Columbus recently held it annual awards night.

Honored were:
Fr. Charles Obinwa as Council Chaplain, 

Religious of the Year - Sister Immacolata, 

Knight of the Year - Thomas Odenweller, 

Lady of the Year - Lynn Bockey, 

Youth of the Yea - Jared Hesseling, 

Family of the Year - Kirt and Amy Fischbach Family, 

Volunteer of the Year - Michael Beckman. 

Blue Coat of the Year - Fire Chief Kevin Streets. 

Jared Honigford and Allison Gerberick were presented scholarships as being selected as Bishop Gold Cross recipients at St. Johns High School. 

Outgoing Grand Knight James Mesker was recognized for his years for serving as Council Grand Knight, 

Bernard Fielder was introduced as newly elected Grand Knight.
Brother Knight, 
Many people in the Gulf Coast of Texas are reeling from the devastation caused by Hurricane Harvey this weekend. Thousands have evacuated their homes, many of which have been damaged or destroyed. 
The recovery process is going to be a long and painful one, and your support is urgently needed.
Please 
DONATE TODAY
 to help those suffering such devastation. One hundred percent of the proceeds will go directly to relief efforts. This includes providing immediate needs such as food, clean water, shelter and other necessities. 
God bless you for your support. 
1 Columbus Plaza, New Haven, CT 06510 
---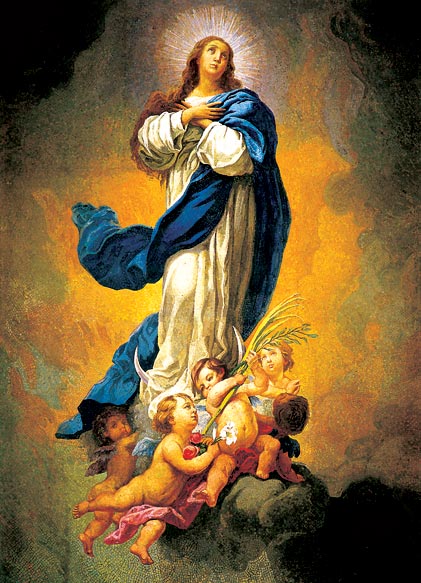 Members of the Knights of Columbus and their families around the world are encouraged to pray for peace and reconciliation in their respective countries.
Supreme Knight Carl Anderson called for prayers for peace and reconciliation in his Annual Report to the 135th Supreme Convention, August 1 in St. Louis. Citing the recent increase in political violence, including the shooting of members of Congress last June on a baseball field outside of Washington, D.C., he said:
"Violence and the rhetoric of violence have no place as a style of politics in America or any other country. … I call upon all my brother Knights and their families to again seek the intercession of Mary, Queen of Peace."
Quoting from the Holy Father's message for the 50th World Day of Peace, Anderson said, "Pope Francis urged people everywhere to adopt nonviolence as a style of politics — a style based on the recognition, 'that the image and likeness of God in each person will enable us to acknowledge one another as sacred gifts endowed with immense dignity.'"
The supreme knight noted that words of Pope Benedict XVI, repeated by Pope Francis in his World Day of Peace message, struck him as especially appropriate for today's political climate: "For Christians, nonviolence is not merely tactical behavior but a person's way of being — the attitude of one who is so convinced of God's love and power that he or she is not afraid to tackle evil with the weapons of love and truth alone."
"Convinced of God's Love and Power" was the theme of this year's Supreme Convention.
In his report, Supreme Knight Anderson noted that "Pope Francis signed his message of peace on the feast of the Immaculate Conception" and asked "Can it simply be a coincidence that the Immaculate Conception is named patroness of the United States?" The prayer cards feature a mosaic depiction of the Immaculate Conception from the Basilica of the National Shrine of the Immaculate Conception in Washington, D.C.
A printable card of traditional Marian prayers is available online for use by Knights, their families and others. The texts are as follows: 
PRAYERS FOR PEACE AND RECONCILIATION

Hail, Holy Queen, Mother of Mercy,

our life, our sweetness and our hope!

To thee do we cry, poor banished children of Eve.

To thee do we send up our sighs,

mourning and weeping in this valley of tears.

Turn then, most gracious advocate,

thine eyes of mercy toward us

and after this our exile,

show unto us the blessed fruit of thy womb, Jesus.

O clement, O loving, O sweet Virgin Mary. Amen.

We fly to your protection, O holy Mother of God;

despise not our petitions in our necessities,

but deliver us from all dangers,

O glorious and blessed Virgin. Amen.

Mary Immaculate, Queen of Peace,

pray for us and our country! 






    Click here to view prayer card 

            Print prayer cards (4 per page) 

---